Promotional Pencils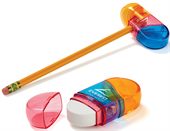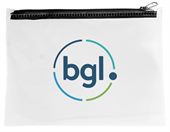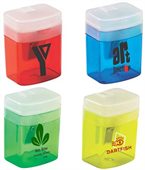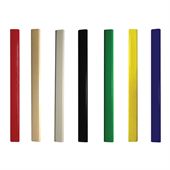 There's just no replacement for a solid pencil sometimes is there? That's why you're here and are considering our great range of promotional pencils! We have a huge selection of personalised pencils and pencil-related products that you can use to make sure your brand is always remembered whenever your clients or customer need to use their promotional pencil.
Don't look past our selection of standard pencils to start your promotional campaign off. They'll go along way with the proper printing job! We also have a great selection of mechanical pencils which are much sturdier than our standard pencils and thus more suitable for the building industry. But don't confuse them with our great selection of corporate pens!
Just a few of our best selling Promotional Products in Pencils
Creative Promotional Gift Ideas
Whether you want to get attention in any office setting or you want to inspire kids, our promotional pencils are what you need. Our pencils are affordable and useful, so they are an ideal way to reward you staff, students, and customers. Give them away at trade shows as appreciation gifts; distribute them during corporate meetings as acknowledgement for hard work; or hand them out at school programs as rewards for academic achievements. Or, you can also sell them in your store to earn extra income or gain funds for your cause.
As one of the leading suppliers of promotional products in Australia, we know that you want to make your investment worthwhile. That's why we make sure that every product you get from us will give your brand its well-deserved recognition. We offer different branding options for these pencils so people will easily recognise that they are yours, including standard printing, full colour digital printing, laser engraving, and stickers. So start browsing our huge collection, and select the ones that best represent your business. We have standard pencils, mechanical pencils, carpenter pencils, and colouring pencils. This line also includes erasers, sharpeners, crayons, and pencil cases to complete your art collection.
For schools and offices, another popular giveaways are printed deluxe plastic pens. Available in many styles and colours, you can never go wrong with these deluxe plastic pens. Each one is equipped with quality ink and writes smoothly. These pens are an affordable way to keep your brand in front your prospects every day.