Promotional Calculators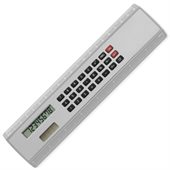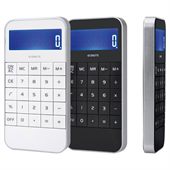 We have the best range of promotional calculators including flip top calculators, LED calculators and large digit calculators. When you think of desk accessories you can't beat a good reliable calculator.
Giving cheap bulk calculators to your clients is a great way of insuring your logo stays visible for years to come. We have a range of both solar powered calculators and battery powered calculators to choose from.
We can do multiple colour prints of your logo or we also offering engraving on all our promotional calculators. We have large digit calculators and also a great range of multi featured databanks that have a great range of features including up to 8 world time zones, timers, alarms and calendar events.
Just a few of our best selling Promotional Products in Calculators
Creative Promotional Gift Ideas
Our promotional calculators are the perfect solution for all your marketing needs. Whether you want to increase your brand awareness or to boost your employees' productivity, our calculators will get the job done. And no need to go anywhere else, Office Promotional Products is your best source of promotional calculators, which can be printed with your logo in one colour or in full colour. We have standard business calculators, multifunction calculators, plastic desk calculators, pocket calculators, clock calculators, custom-shaped calculators, and more.
Functional and portable, these calculators can be used in various settings—at home, in schools, in the office, or on the go. They are a handy tool for everyone since we deal with numbers almost every day, like when we study math, when we shop, when we cook, when we compute our taxes, when we plan our expenses, and more. We know that dealing with numbers is a hard task. You can take advantage of this opportunity to keep your brand name at your prospects' fingertips. Use our calculators as your giveaway and every time your recipients need to calculate something, your brand will be the first one that comes to mind.
You can also visit our promotional notepad page. These printed notepads are a great option to distribute along with our calculators. We have them in various styles and sizes, and you can customise them to also help boost your brand recognition in any home, school, or office environment. Just like most of the products we have here, these custom notepads are offered at the best prices. So shop now!